With the most romantic day of the year just gone and spring on the horizon, there is light at the end of tunnel and love is in the air!
This year, many couples switched up their 2021 Valentine's day plans with at home date nights, delivered in treats and lockdown walks. Although, we are sure some received an extra special Valentine gift this year.
If you a recently engaged and don't know where to start with your London wedding planning, we've got you! At the start of your wedding journey, together with all of the excitement, it is normal for things to feel a little daunting. You may be asking; how do I start? Where do I start? Should I be pinning everything and anything on Pinterest (which by the way, is not a bad tip - who doesn't love a Pinterest board?!).
We're here to share some of our top tips to help you kickstart your wedding planning in a fun but gradual way, all at your own pace. So, grab your wedding planner or notebook and let's get started.
1. Enjoy your engagement bubble in all its glory
These are moments to treasure for a lifetime... so be sure to take it all in. Be happy and enjoy every single 'congratulations' from your closest friends and family. There is no rush, you can start planning at your own pace.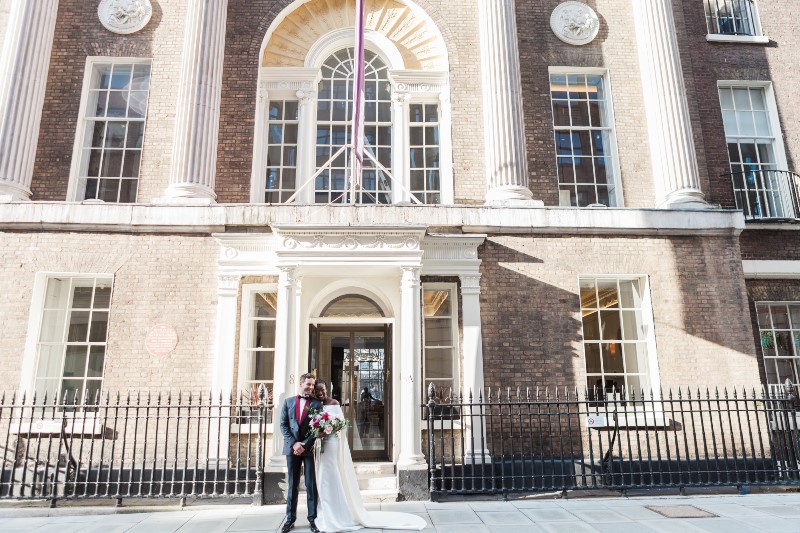 2. Get inspired
Take time to research. Check out some helpful websites like Hitched, Coco Weddings and Love My Dress or start the pinning on Pinterest to get inspired.
This will help determine what style of wedding you would like to plan towards. Knowing your style will help choose your shortlist of wedding venues. Not that we are biased but you really can't go wrong with a City wedding venue! An exclusive wedding venue in the heart of Central London provides an atmosphere like no other.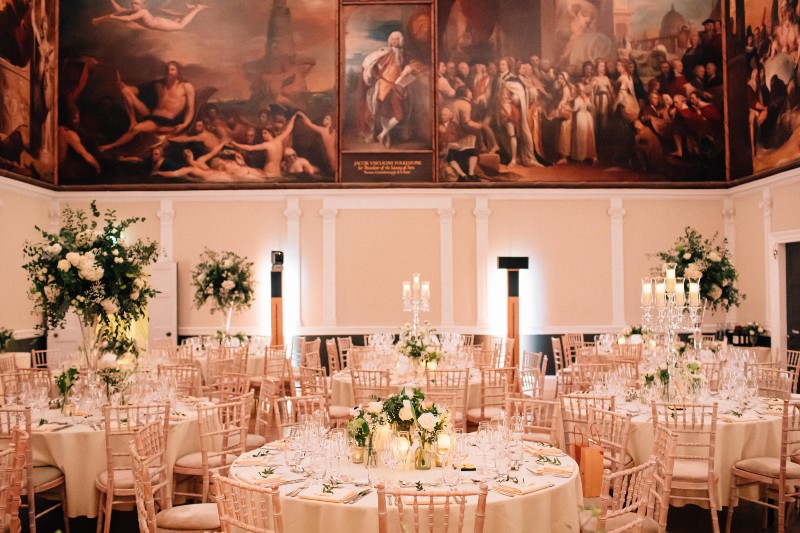 3. Don't stress! (easier said than done, we know)
You don't have to decide on everything at once. If you're anything like us, you like to be organised, but it is best to focus on big commitments first, such as your wedding venue and catering. Everything else will start to fall into place from here.
At RSA House, the planning team is with you every single step of the way. One thing we believe is that the planning and lead up to your big day should be as fun and memorable as the day itself. We take the time to get to know you as a couple, to really understand how we can personalise your day and ensure it is the best day of your lives.
This is such an exciting time and we share every moment of that excitement with you in ensuring we create a magical day that you will never forget.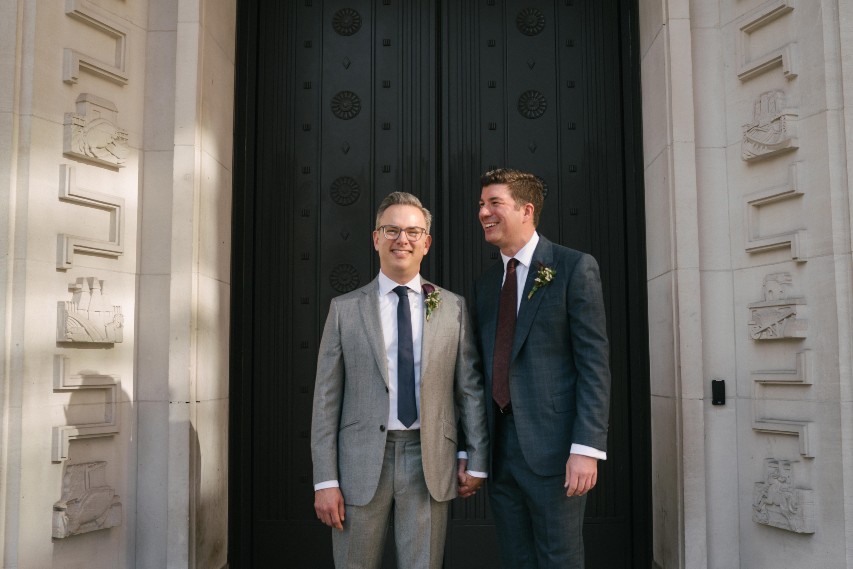 4. Make it fun!
It's a great idea to set aside one night of wedding admin a week, even for just one hour. Enjoy this night alongside your favourite drinks, dinner or listen to your favourite music (all whilst getting excited that you are going to be marrying your best friend!).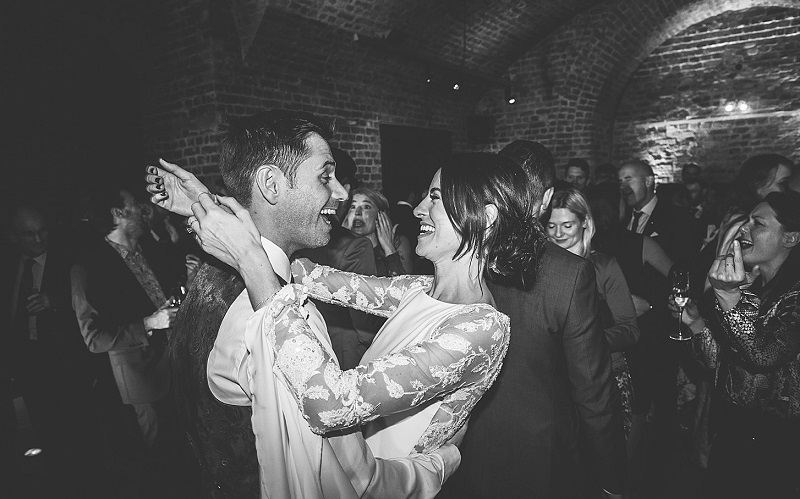 5. Don't be afraid to ask all your questions
Your wedding vendors are there to inspire and guide. Make the most of your suppliers' knowledge and creativity and be sure to ask anything you are not sure of.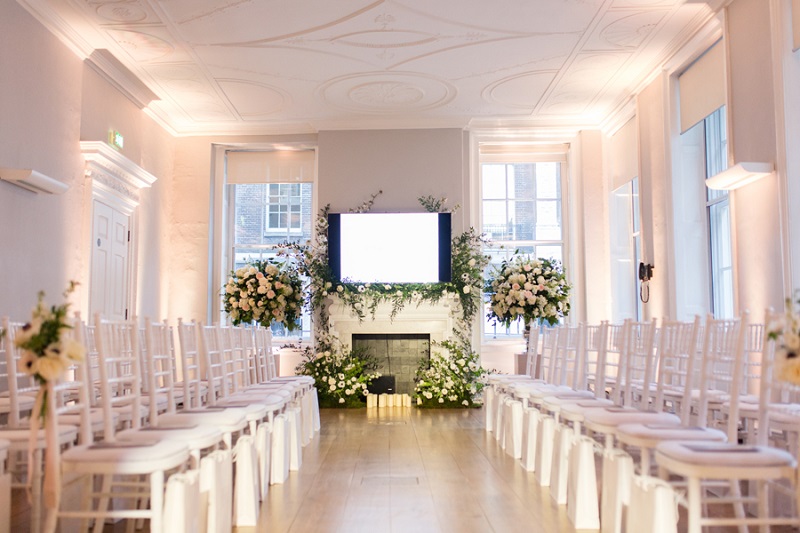 6. Be unique
Follow wedding accounts that match your own unique style and don't feel like you have to stick to traditions. Don't forget to follow hashtags such as #weddingplanning, #weddinginspiration and #weddingideas. A couple of our all-time favourite blog sites include Rock My Wedding and 'So you're getting married?'.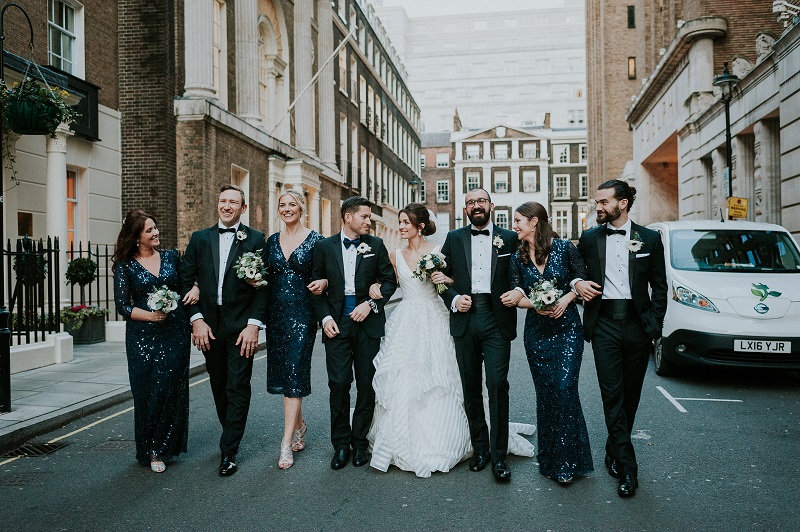 7. Look out for London wedding special offers
Often wedding venues and suppliers will have offers running throughout certain times of the year and around key dates such as Valentine's day, which you may be able to take advantage of. While we mention it, why not check out our special offers.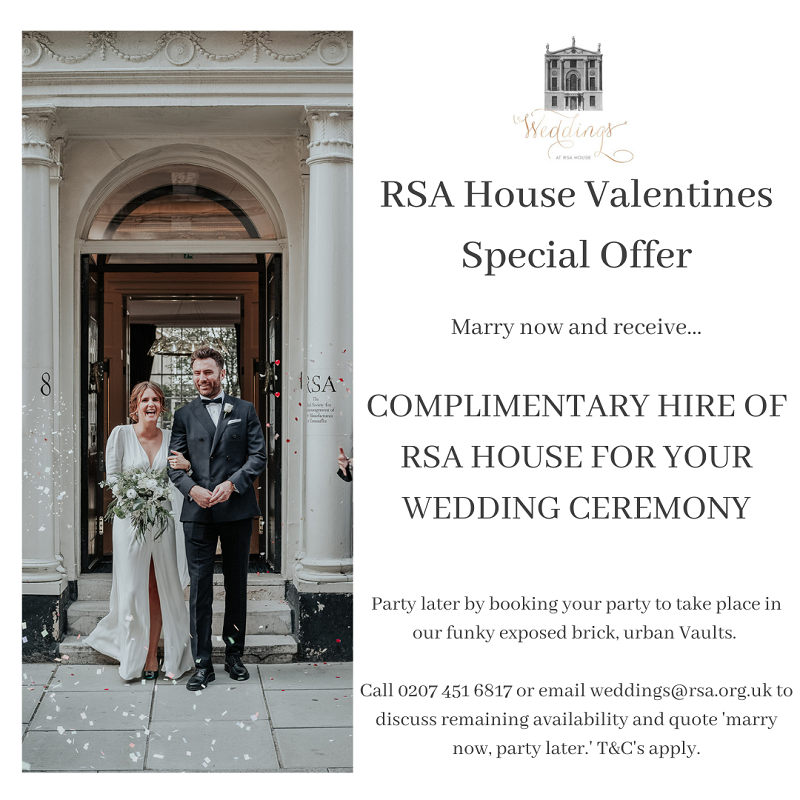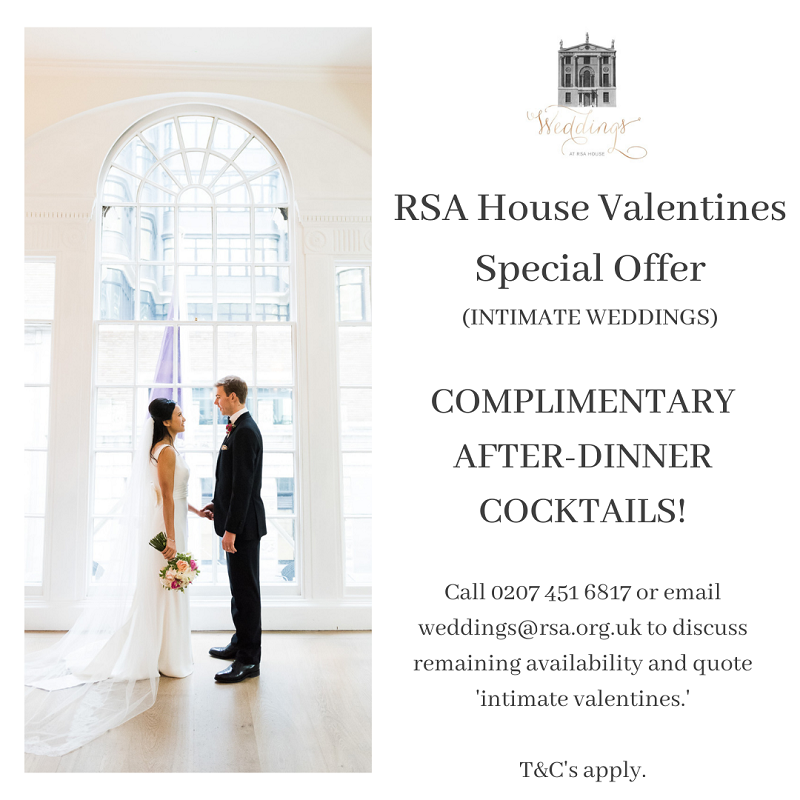 We hope you enjoyed our top tips and whilst you are here, we would love to tell you a little more about RSA House. Voted one of London's best wedding venues by the Evening Standard, the House is everything you could look for in a stylish and romantic London Townhouse wedding venue. To set the scene, we are just steps away from the Strand in the very heart of Central London and offer the house on an exclusive use venue basis so it becomes your home for the day.
If you're interested in hosting your London wedding at RSA House, we'd love to hear from you! You can visit our wedding page, call 0207 451 6817 or enquire directly. Don't forget to follow us on Instagram and Pinterest for more advice, ideas and inspiration.
View our range of newly launched intimate wedding packages, including our ceremony-only package and intimate weddings package.
Image credits (top to bottom) - Amanda Karen Photography, Jay Rowden Photography, Kari Bellamy Photography, Kevin Fern Photography and Gingersnaps Photography.
Explore our unique venue with a selection of versatile spaces for hire.